We are specialist manufacturers of quality bespoke furniture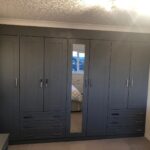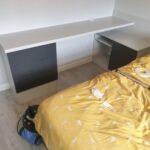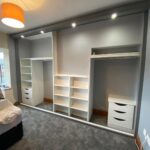 We manufacture and fit a wide variety of professional sliding door wardrobes, traditional hinged opening door wardrobes and fitted furniture. 


We have an on-site showroom to display full size examples of each type of these products.
We have been been helping people realise their dreams for nearly 30 years now. 
More than anything we know that no two rooms are the same, and the need for made to measure furniture is of the utmost importance. 
We manufacture bespoke furniture for your home to your personal design. Our experienced designer can help you design any room to your choice! Visit our services page here to find out more!
Please have a look around our website where you can see some of our previously completed jobs in our gallery.
As a Company with a considerable manufacturing base we are able to provide a bespoke service in all our products. We can make and produce products for whatever the customer desires. Most suppliers will offer a product range – we offer a product for each individual client.
Our prices are most competitive, as we deal directly with the customer. You pay for the product, we do not offer "salesman's commission".
We give the advantage of product displays without retailing charges being incurred.